Iridium Shortburst Data Service Plans
We know how important your company's assets are to you and your bottom line. The security of your goods, resources, and capital is vital to your business' success. Iridium's Short Burst Data (SBD) has the ability to track, monitor, and exchange data in remote locations all over the world to keep you ahead in this global economy. Additionally, SBD service will also help you keep the safety of your crew a top priority.
Iridium Shortburst Data Monthly Plans
We offer flexible pricing for the Iridium Shortburst Data monthly plans that fit your needs. For custom plans please call (800) 279-2366
What is Iridium Short Burst Data?
Iridium SBD is an easy and efficient way to send and receive short (less than 2 KB) data messages between an industry's field equipment and a host computing system. When connected to a single, compact transceiver, such as the  Core 9523 Satellite Transceiver Module, users can track and monitor assets in remote locations all over the world. Big impact, with a small footprint.
Where does it work?
Like all of Iridium's satellite communications, the SBD service works anywhere on the planet. Organizations have the ability to track and monitor all of their remote assets via land, air, sea, and even in the polar regions. The network offers the quality you require for all of your business needs and its also backed by world-class technical support.
What industries benefit from Short Burst Data?
An array of government operations and industries are finding a critical need to continuously monitor deployed assets. With an Iridium Short Burst Data Service in place, remotely located equipment is never out of reach. We understand a company's need for reliable data in real time. These are just a few of the ways different industries can utilize the small, but mighty SBD Service.
– Operations – track and monitor supplies
– Construction Firms – ensure equipment security
– Shipping Companies – track and monitor expensive cargo to its final destination
– Aviation Industry – automatic flight following (AFF) of aircraft
– Oil and Gas – monitor pipeline activity pole-to-pole
Iridium SBD solutions can also be instrumental in ensuring your crew's safety. Whether it be keeping track of personnel working alone or tracking ships at sea and sending tsunami warnings, SBD delivers on a completely global level.
Which Iridium devices are compatible with SBD?
Iridium is the only network to deliver a truly global solution for short burst data messaging. Network features of SBD products include low-latency data link, One price extends globally, Single global agreement The following are the products that align with this fast and simple asset tracking solution:
.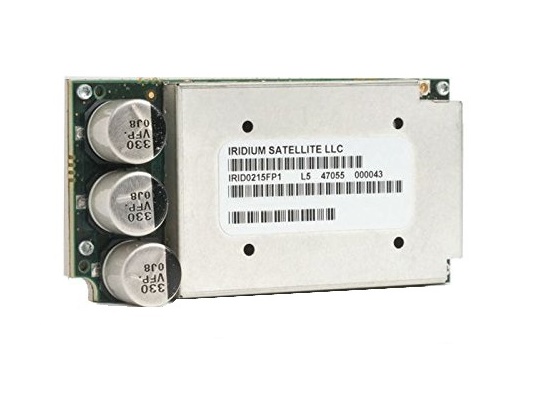 The Iridium 9523 is the smallest, lightest, and most advanced satellite transceiver of its kind. Features include:
– support of all Iridium voice and data services
– 90% smaller than the preceding model
– standardized connectors in order to integrate into new products
– Operates in extreme heat and cold
– Functions at high-altitude and in deep sea
– Can withstand the toughest remote environments
The Iridium 9603 has the smallest form factor of any commercial satellite transceiver available. Features include:
– global coverage
– highly reliable
– low latency SBD
– ultra compact
– optimal data capabilities
– great value
– rugged design to withstand the harshest environments
Which service plan is best for my company's needs?

Each of our Iridium SBD service plans offers low airtime rates, no roaming charges, and no commitment. Just the peace of mind that you can connect globally to ensure all of your assets are maintained and in order no matter where on earth they are located. Our plans start with a 0 kb option so that companies with an emergency need will only have to pay for the data when absolutely necessary. For those with a consistent need for short burst data transmission, an extended monthly plan with a lower price/extra kb can deliver everything you need.