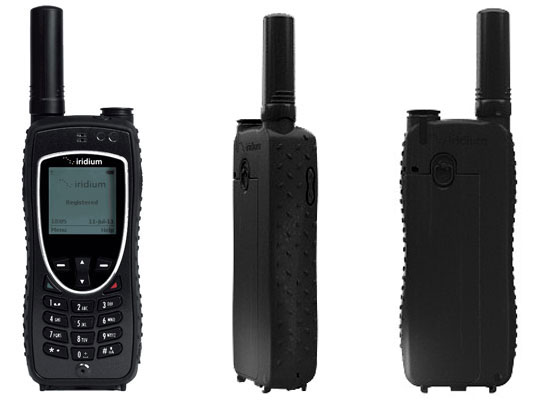 Best Satellite Phone in 2022 – Winner
Satmodo offers an incredible lineup of satellite phones, one that works for every budget and every need. But when it comes to the best of the best, we narrowed it down to the Iridium 9575 Extreme. Here's why.
If you're looking for the best network and the best phone look no further than the Iridium 9575 Extreme. This phone has the most ruggedized casing currently available with an IP rating of IP65. What does this mean? You can drop the phone in a puddle of water and it will still be 100% functional. Some other features this satellite phone processes is it has talk and text capability as well as location awareness with the ability to send GPS coordinates with a full integrated SOS button. The Iridium Extreme works off the unparallel Iridium network for around the globe coverage that will exceed your expectations.
Yes, it's time to raise expectations of what a satellite phone should be. This is why we've deemed the Iridium Extreme 9575 as the best satellite phone 2022. It has all the features anyone would need in a satellite phone — letting you take durability, reliability, and versatility with you in hand, all over the world.
Stay in Touch
The Iridium Extreme® satellite phone is built with the same reliable voice and data capability that users have come to trust from the only real mobile, real global satellite communications company in the world. When they say worldwide, they mean it. Unlike other satellite networks that still have some dead zone areas where they won't function, Iridium keeps going strong – even in the polar regions. 
Feature-Rich
The Extreme 9575 satellite phone is engineered with an expansive feature set and a wide range of accessories including: leather case, car charger, magnetic vehicle-mount antenna with 5' cable, hands-free earpiece with microphone and more. This provides people with more opportunities to connect and keep in contact anytime, anywhere – even on the go.
On Track
The fully integrated service profile of the Extreme 9575 is what makes it stand out above the rest of the satellite phone competition. Customizable GPS, online tracking and emergency SOS with notifications give the user the peace of mind that they are always within reach. These key features can increase business efficiency, improve military and emergency response and keep tabs on critical assets. It's more than a phone. Think: ultimate mobility, reliable tracking and coverage that truly can take you anywhere.