Product Description
When looking to purchase a satellite phone there are many factors to consider before buying a device such as where are you traveling and what features you need, such as voice, text, or data. Have questions? Call us anytime. The IsatPhone Pro operates around the world. Global coverage maps are available here
Inmarsat offers service plans that are budget-friendly and fit your needs. For custom plans please call (800) 279-2366
IsatHub Monthly Plans
Emergency Only +$19.99 | Additional Data $3.99/MB
25MB +$89.99 | Additional Data $2.99/MB
50MB +$159.99 | Additional Data $2.79/MB
100MB +$269.99 | Additional Data $2.59/MB
250 MB +$599.99 | Additional Data $2.39/MB
500 MB +$1099.99 | Additional Data $2.19/MB
The Inmarsat Network has you covered with a variety of performance options. Considered the pioneer in mobile satellite communications, they have been in the business of connecting the world for over 40 years. Through the decades, Inmarsat's innovative growth in satellite connectivity has helped communities thrive, businesses grow, and governments conduct international affairs by offering the coverage they require.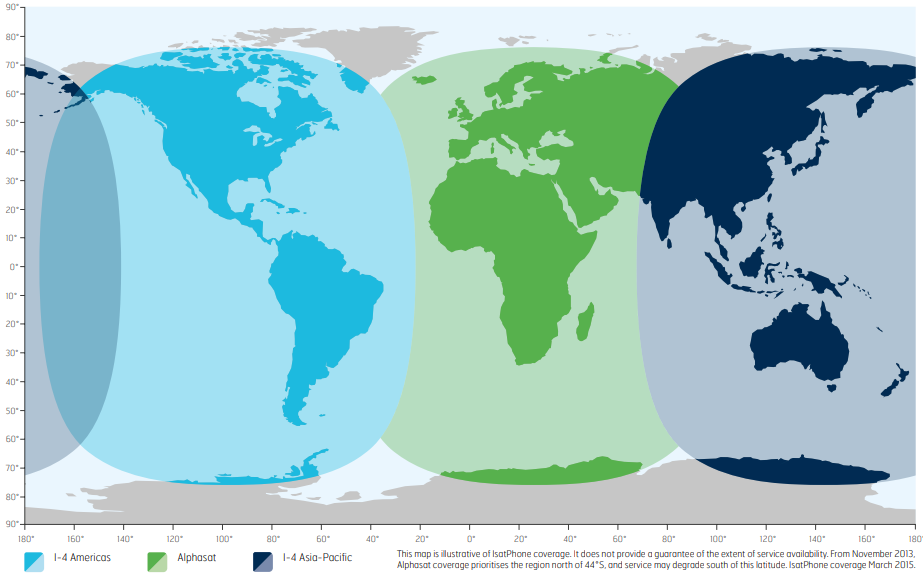 Why choose Inmarsat Satellite Network?
Inmarsat continues to bridge communications through the most remote of locations, knowing that the ever-growing digital society boundaries are made to be broken. Whether you require basic office communications, web surfing, remote asset management, or seamless streaming for video conferencing, Inmarsat has the network to make it happen.
So, what can you expect when you choose a device that operates on the Inmarsat network?  
Various satellite device options to fit your needs functioning on a reliable, global network
Offering voice and high-speed data via land, sea, or air (see our coverage map below for extent of service around the globe)
An award-winning BGAN network offering global coverage and unrivaled satellite and ground network availability of almost 100% utilizing small-profile portable terminals like the Explorer 510.
Solves the connectivity challenges faced by a wide realm of individuals, groups, and corporations when operating off the grid
With locations in every continent, Inmarsat provides world-class customer service – ensuring users have seamless worldwide connectivity 24/7.
A company that not only cares about its customers but is also doing its part to connect underserved communities who are without regular internet access
Continuous development of solutions means they're doing everything they can to keep up with the ever-changing needs of users traveling to the farthest corners of the earth
There is no stopping this leading provider of global mobile satellite communications, and with a solid reputation, you know this is a provider you can trust.