Product Description
Add SiriusXM® Weather and Radio Plus Fish Mapping Directly on Your Chartplotter
See detailed weather information¹ directly on your compatible Garmin chartplotter for increased situational awareness
Use the fish mapping feature¹ to find suggested potential hot spots for popular species and to view sea surface temperatures, plankton concentrations, floating algae and more
Refine the fish species that appear on the chartplotter map
Experience high-quality entertainment with access to more than 150 channels of SiriusXM satellite radio¹
Gain access to the most current weather conditions and forecasts, including NEXRAD, lightning, wind, and waves¹
A reliable antenna provides the best possible reception — even on the fringes of SiriusXM coverage
The GXM 54 satellite weather/radio antenna with SiriusXM coverage lets you head out with detailed weather information¹ that's delivered straight to your Garmin chartplotter. You'll gain added awareness and confidence on the water with the most current weather conditions and forecasts, including NEXRAD, lightning, wind, and wave information. And you'll enjoy high-quality entertainment with more than 150 channels of SiriusXM satellite radio.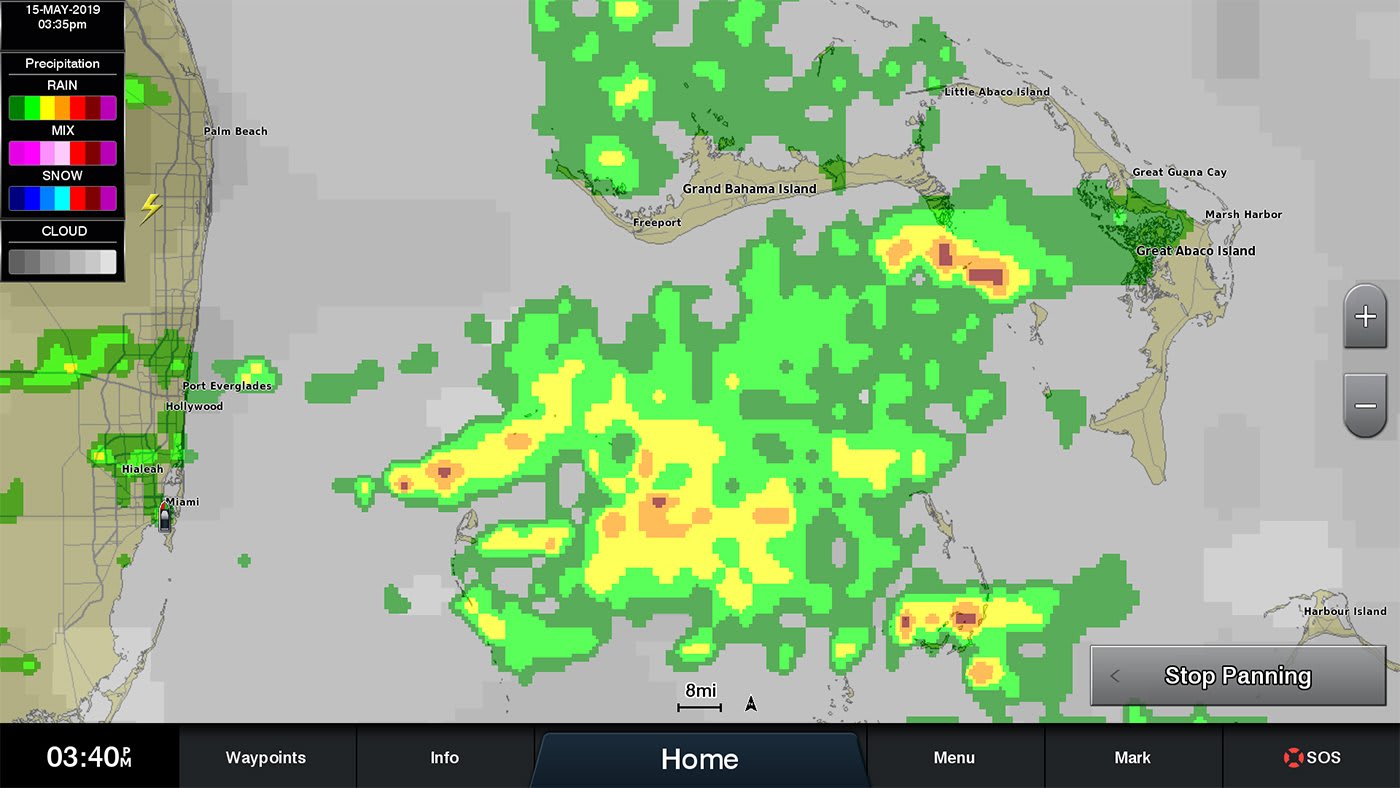 Plus, you can add Fish Mapping™ to find suggested potential hot spots for popular species — including mahi, marlin, swordfish, wahoo and yellowfin — based on sea conditions. Display sea surface temperature contours, surface temperature front strength and 30-meter subsurface temperature contours, and monitor plankton data such as concentration contours and plankton front strength.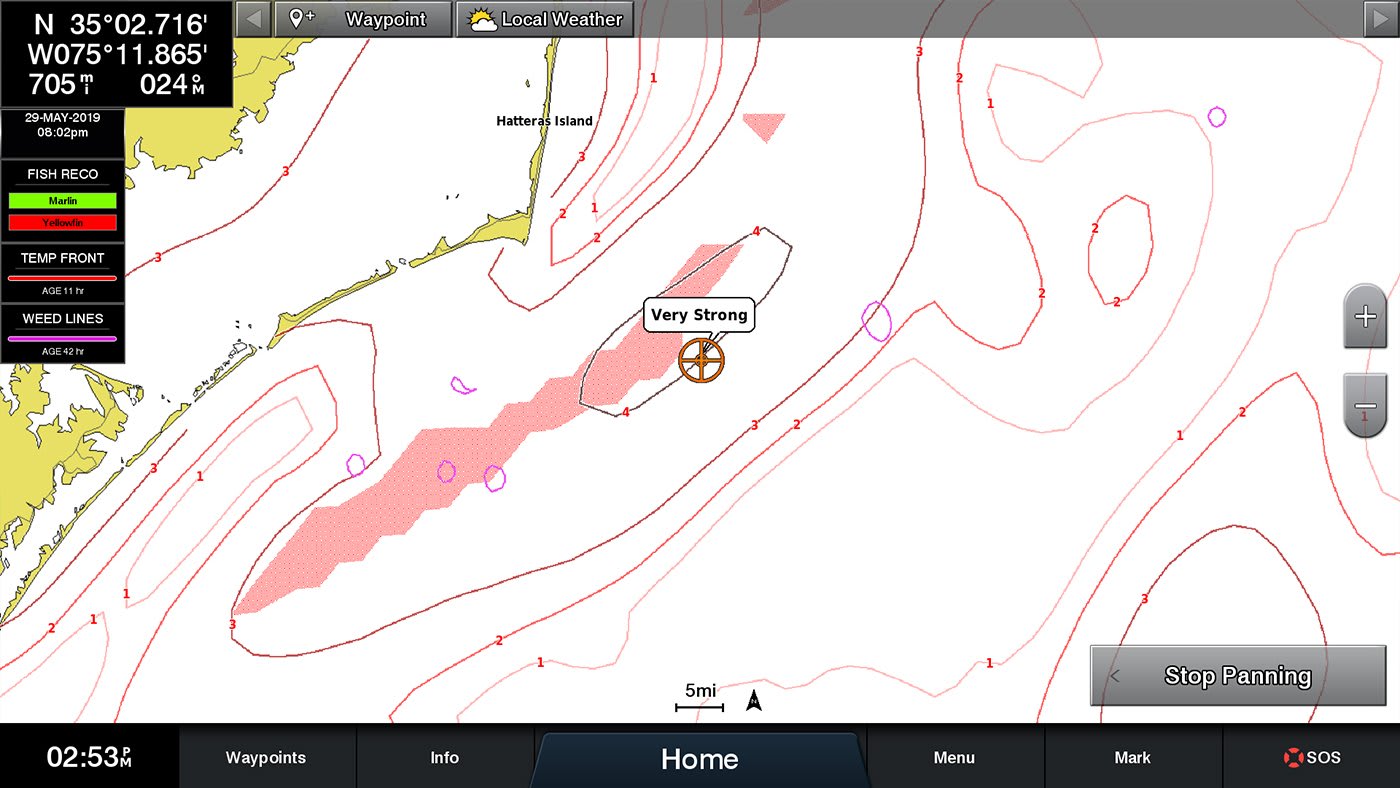 GXM 54 is easy to install and use, and its reliable antenna provides the best possible reception — even on the fringes of SiriusXM coverage. It's fully compatible with GPSMAP® 8400/8600, GPSMAP 7400/7600, GPSMAP 7×2/9×2/12×2 Touch and GPSMAP 10×2/12×2 chart plotters and chartplotter/sonar combos.
Weather, audio, and fish mapping features each require a paid subscription with SiriusXM