Product Description
EXPLORER 5075GX

This Cobham EXPLORER  5075GX auto-acquire fly-away system is lightweight, rugged and portable. The terminal includes a fully integrated iDirect Core Module and is configured specifically for
operation on the Inmarsat Global Xpress® (GX) Ka-band network. Its user-friendly design allows operators with little satellite experience to access GX services within minutes.
Push a button.  Get online.
With the EXPLORER, getting online is as simple as the push of a button.  The auto-acquisition system quickly gets you connected to GX services in a few short minutes even in the most remote areas.  No pointing.  No fussing.  Just easy.
Cobham EXPLORER Reliability
Featuring the renowned EXPLORER design, Cobham has developed the EXPLORER 5075GX Fly Antenna for versatility to ensure a high-quality connection, which means it will provide you with excellent communications regardless of the conditions.
System Features
• Easy to set up and use
• 4-Piece Carbon Reflector
• 0.75 m Axis-Symmetric Reflector
• IPX5-compliant Baseband Packaging
• WLAN Access Point and LAN interface
• LCD Display and Web-Based User Interface
• 2 Case Solution, Airline Checkable
Global coverage with Inmarsat Global Xpress®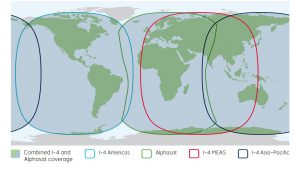 Cobham SATCOM is an official launch partner for the new Inmarsat Global Xpress® Ka-band network. Inmarsat Global Xpress is the first high-speed broadband network to span the world.
Regardless of the application, our suite of EXPLORER GX terminals will provide the reliability and functionality required to fast and effectively connect users to the Global Xpress® network.